The money you give through us, goes entirely to the needy. Our executive staff receives no monetary recompense.
Letters of recommendations
Over the years, צדקת יוסף נפתלי has received warm approbations from leading Rabbonimin E. Israel and abroad. Below are some of the letters of recommendation: Click on the name of the Rav to see his entire letter.
Eretz Isroel
RABBI Y. TUVIA WEISS שליט"א
---
---
RABBI CHAIM PINCHOS SCHEINBERG זצ"ל
---
---
MARAN HAGAON RAV YISROEL YAAKOV KANIEVSKY זצ"ל
---
---
BETH DIN ZEDEK OF THE ORTHODOX JEWISH COMMUNITY
---
---
RABBI MOSHE ARYEH FREUND זצ"ל
---
---
RABBI BENZION ABA SHAUL זצ"ל
---
---
MARAN HARAV YOSEPH S. ELYASHIV זצ"ל
---
---
RABBI MOSHE CHAIT זצ"ל
---
---
RABBI NISIM KARELITZ שליט"א
---
---
RABBI OVADIA YOSSEF זצ"ל
---
---
RABBI SHLOMO WOLBE זצ"ל
---
---
RABBIS OF BAYIT VEGAN,JERUSALEM
---
---
RABBI YEHUDA ADES שליט"א
---
---
RABBI YEHUDA ZADKA זצ"ל
---
---
RABBI YAAKOV MOSHE HILLEL שליט"א
---
---
HARAV SHLOMO ZALMAN AUERBACH זצ"ל
---
---
MARAN RABBI AHARON L. STEINMAN זצ"ל
---
---
RABBI CHAIM BRIM זצ"ל
---
---
---
USA
RABBI YISROEL CHAIM MENASHE FRIEDMAN שליטא
---
---
RABBI YAAKOV PERLOW שליטא.JPG
---
---
RABBI SHMUEL KAMENETSKY שליטא
---
---
RABBI NOSSON WACHTFOGEL זצ"ל
---
---
RABBI MATTISYAHU SOLOMON שליטא
---
---
RABBI ABRAHAM PAM זצ"ל
---
---
RABBI YISROEL CHAIM MENASHE FRIEDMAN שליטא
---
---
RABBI AHARON FELDMAN שליטא
---
---
RABBI MOSHE STERN זצ"ל
---
---
RABBI JACOB I. RUDERMAN זצ"ל
---
---
---
Europe
RABBIS OF MANCHESTER, ENGLAND
---
---
RABBIS OF LONDON, ENGLAND
---
---
RABBI BEZALEL RAKOW זצ"ל
---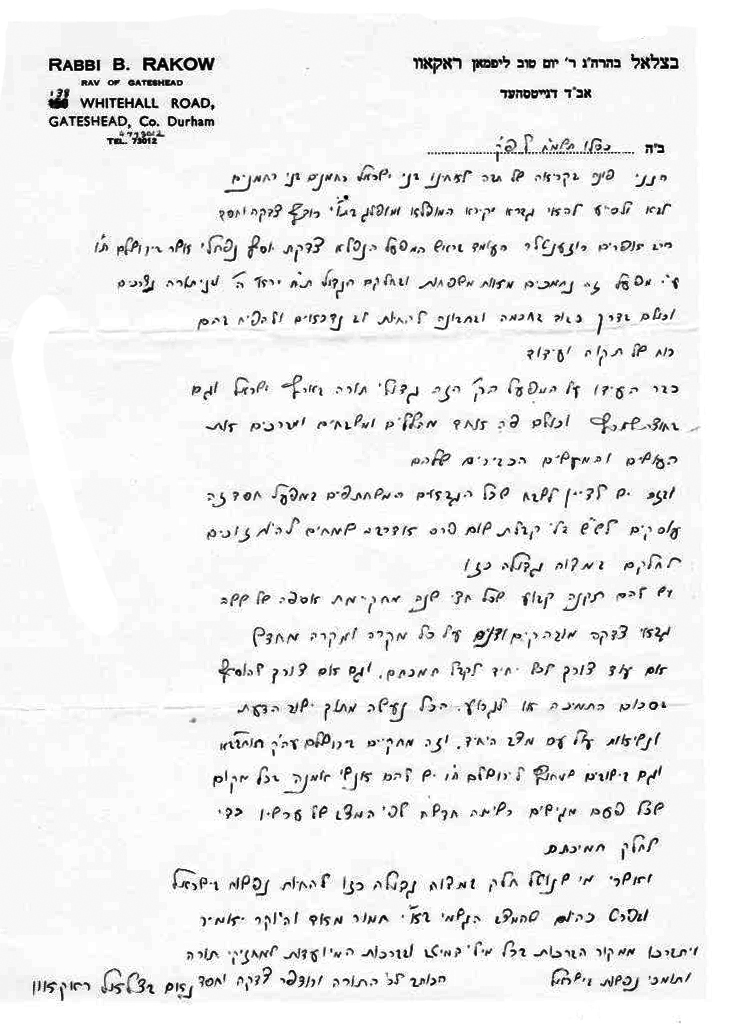 ---
RABBI AVRAHAM GUREWITZ שליטא
---
---
RABBI CHAIM KREISWIRTH זצ"ל
---
---
RABBI YOSEF ZVI DUNNER זצ"ל
---
---
RABBI ELCHONON HALPERN זצ"ל
---
---
RABBI YEHUDA SEGAL זצ"ל
---
---
---
American Community Rabbonim
RABBIS OF TORONTO
---
---
RABBIS OF THE SEPHARDIC COMMUNITY
---
---
RABBIS OF THE 5 TOWNS
---
---
RABBIS OF MONSEY
---
---
RABBIS OF PHILADELPHIA
---
---
RABBIS OF QUEENS
---
---
RABBIS OF PASSAIC
---
---
RABBIS OF BALTIMORE
---
---
RABBIS OF CHICAGO
---
---
RABBIS OF CLEVELAND
---
---
RABBIS OF DETROIT, MI
---
---
RABBIS OF LAKEWOOD
---
---
RABBIS OF LOS ANGELES
---
---
RABBIS OF MIAMI
---
---
RABBIS OF SILVER SPRING'S YESHIVE
---
---
RABBIS OF ST. LOUIS
---
---
---